BRIAN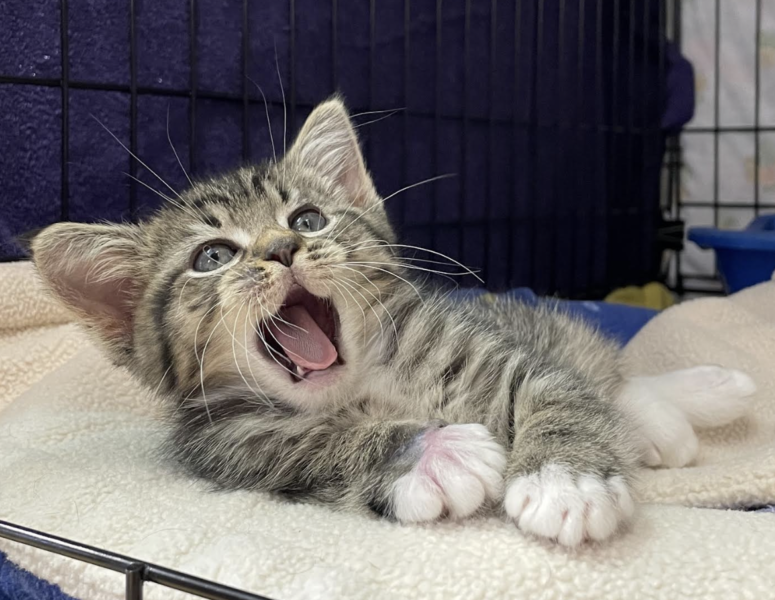 05/11/2023
06/14/2023
Male
Tabby
DSH- Tabby with white accents.
HISTORY: Brian was found in someone's yard in Palmyra, with what ap- peared to be burns to his head and front paw. They didn't know what to do for Brian and his injuries, so they brought him to CFC.
When Brian arrived at CFC he was very lethargic and needed to be syringe fed. Check out this little imp now! He is very high energy and always ready for amusement! Whether it be with cat toys or people entertaining him, Brian is raring to go!! At the moment he is quite fond of playing with crinkly paper stuck through his condo door! Brian loves all the attention he receives from staff and volunteers who visit him. He loves to be held and petted and may give little love nips when a little too excited! If you are looking for a kitten that is ready to play at all times and loves attention, Brian just may be the kitty for you!