LARK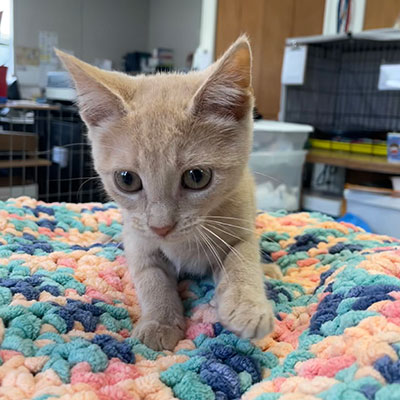 06/13/2023
07/25/2023
Female
DSH, buff
HISTORY: Lark was found with her siblings, Hawk, Talon and Wren by a mailbox.
Lark is very friendly and will greet you at her condo doors ready for some attention. She enjoys being petted. Lark does allow you to pick her up, though she does get a bit squirmy because she wants down to play!
Lark is all set to be able to come out of her condo and explore, she is very curious, loves to play with toys and romp and play with her siblings.
We cannot wait to see how her personality emerges as she grows!