MAGNOLIA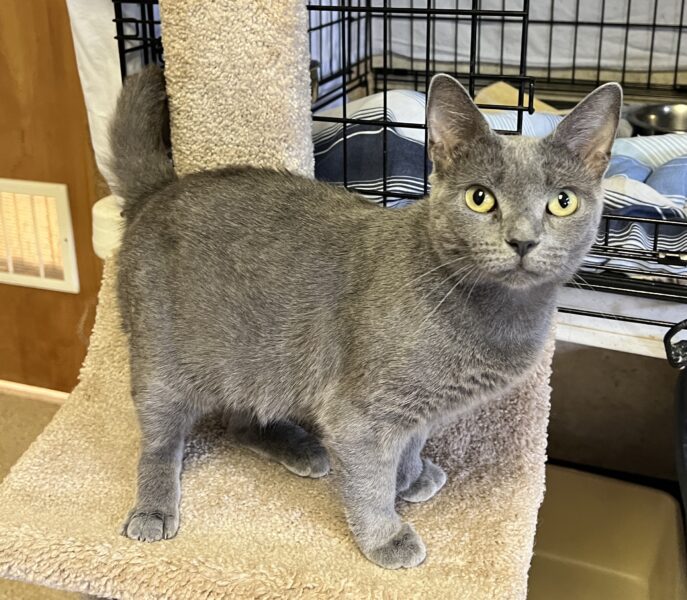 01/01/2022
04/23/2023
Female
DSH; Solid grey
HISTORY: Magnolia arrived with her kittens, Ash, Elm and Oak, from a large unmanaged cat colony with ~100 cats. CFC has begun pulling the younger cats and those with special needs.
When Magnolia and kittens first arrived, she was very protective of them and wasn't interested in any sort of attention from people. In her previous life at the colony, Magnolia's social interactions with people were limited and as a result she didn't learn trust and affection. As her kittens grew, she started showing interest in the people coming to visit her kittens.
Check out the progress Magnolia has made since she graduated to a condo of her own! She will greet you at her condo door rubbing herself along the door awaiting pets! Magnolia has the sweetest personality and loves to be petted on her head and down her back. She is still unsure about being held, for the time being she is most comfortable having all four paws on the ground! She hasn't shown interest in cat toys, at least while people are around! We cannot wait to see how her personality evolves as she grows more comfortable in her environment.