THUMPER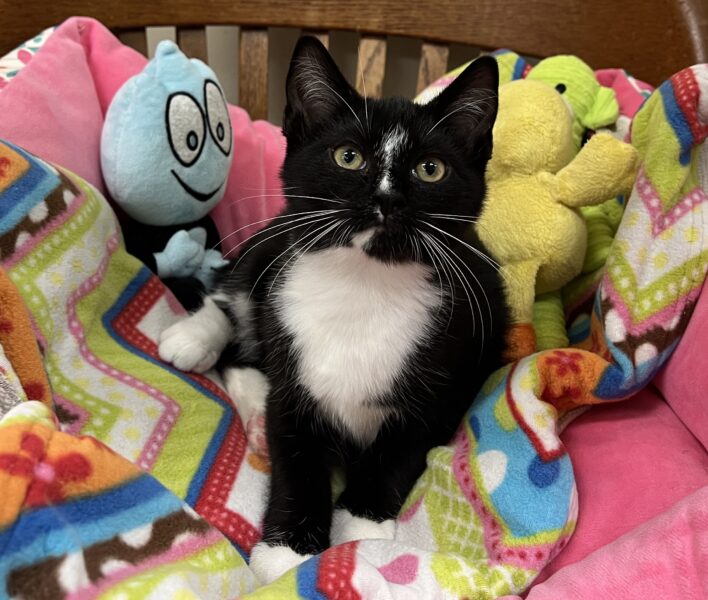 05/19/2020
06/23/2023
Male
Tuxedo
DSH- Black and White Tuxedo
HISTORY: Thumper was found with his littermate, Possum under a shed.
If you are looking for a cuddler, i'm the kitty for you!
Thumper and his littermate Possum were found under the same shed as Everly, two weeks later and were brought to CFC. He was a bit timid when he first arrived, snuggled in the corner of his condo with Possum. Check him out now!! Thumper is a sweet little kitten that loves to be held. He loves belly scratches and purrs while he receives them! He is very social with the staff and volunteers of CFC. While he is out of his condo during the day, Thumper loves to explore The Scratching Post Kitchen. He romps and plays with the other kittens around him. Thumper also enjoys batting around and playing with the many cat toys laying about! If you are looking for a cuddler, look no further than Thumper!