VALERIE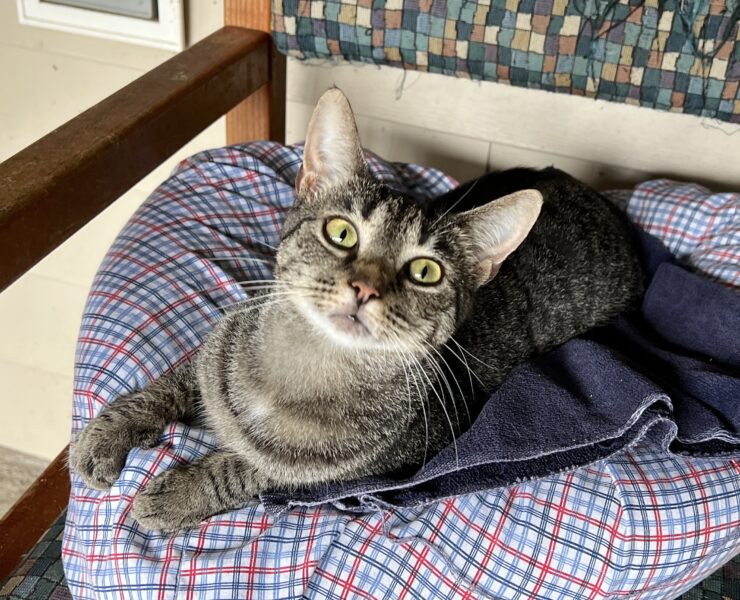 03/30/2022
03/30/2022
Female
Tabby
DSH– brown tabby with lighter brown on face
HISTORY: Valerie was born at CFC alongside sisters Alexandra and Melody. Tabby Momma Jozy is the proud mom!
I'm curious about everything, especially your home!!
Who knew that being a kitten could be so much fun? Valerie loves nothing more than to romp with her siblings and curl up for a nap afterwards. Of the three sisters, Valerie is often the one who is most interested in the goings-on of the CFC main office. If she isn't asleep, you can almost always catch her staring! We think she'll have tons of fun exploring all the nooks and crannies that a home has to offer. If you're up for it, consider adopting her alongside one of her siblings for twice the fun!
Update November 2022: Valerie along with her sisters have transitioned into R2. She is somewhat smaller than her sisters. Valerie loves playing with cat toys and will bat them around the floor either with her sisters or by herself. She loves attention from staff and volunteers. If you happen to sit on the floor to give her attention, she will climb onto your shoulders. She loves being held. Valerie is very friendly and playful. If you are looking for a young, very friendly cat that loves being held, please fill out an application to schedule a visit to meet her.