CASSANOVA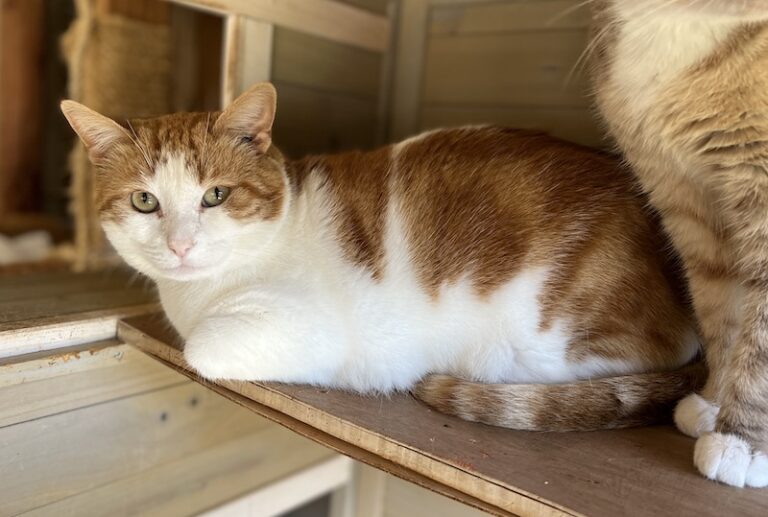 01/01/2018
07/27/2021
Male
DSH- Sleek Orange and White; White chest, orange saddle, tail and cap!
HISTORY: Cassanova was trapped as a stray by one of our volunteers from a colony on Shores Rd.
Meet Cassanova who has made great progress in the almost two years he's been here. He is friendly but a bit timid, so he is a little slower to come around people. Though if you come down to his level by sitting on the floor he will surely come and visit you. Be slow, deliberate and patient with Cassanova and once you've gained his trust, he is easy going and loves pets and attention. He loves other cats and can often be found grooming or lounging around with them, especially Carson, Kit and Sophie. We believe he is the father of several of our younger cats, hence his name! Cassanova is truly a sweet boy that deserves a loving home. We believe he would do best in a home with other cats where he will feel more confident and not be lonely.