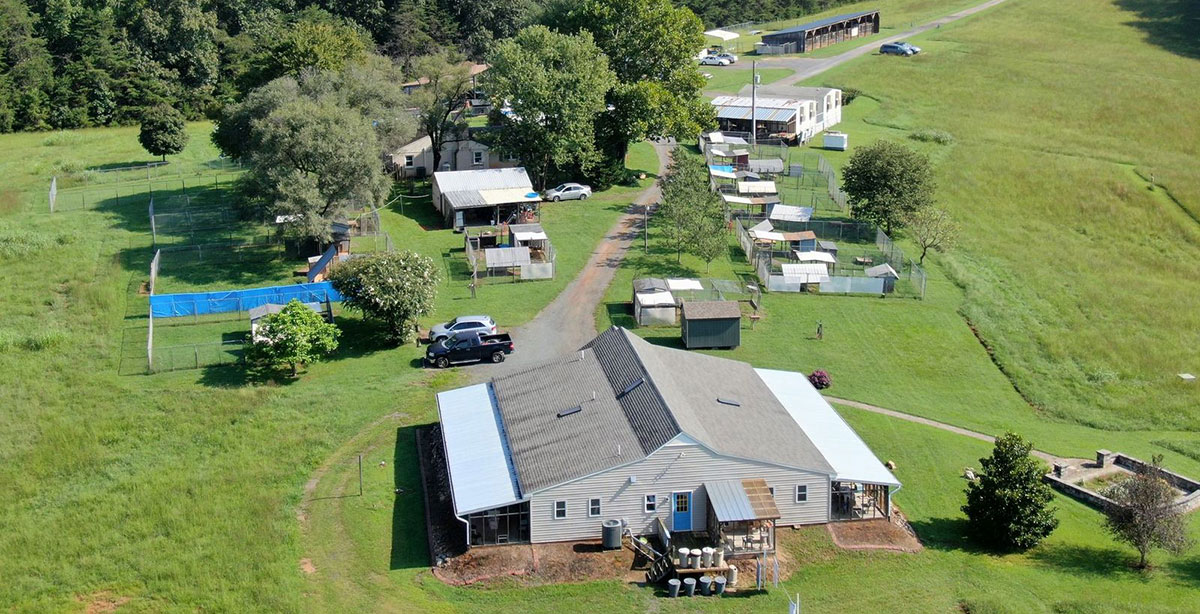 The sanctuary has grown considerably since its humble beginnings in 1988. The past 25 years have included the construction of several buildings: Office & Animal Care Kitchen, The Eleanor K. Friede Feline Residence, Training & Education Center and The Scratching Post, our largest cat residence. The facility has over 40 outside dog pens and three large fenced exercise arenas.
Office/Visitors Entrance & Eleanor K Friede Feline Residence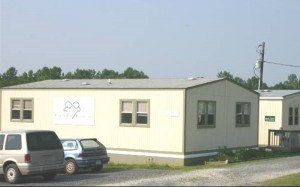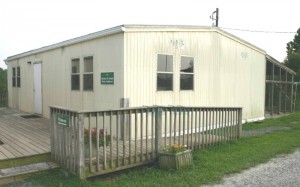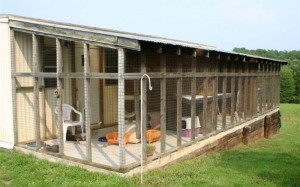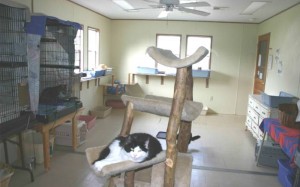 The Scratching Post—CFC's Largest Cat Residence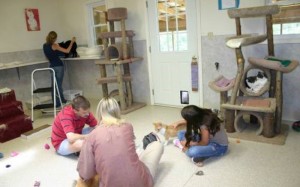 The Scratching Post—CFC's Largest Cat Residence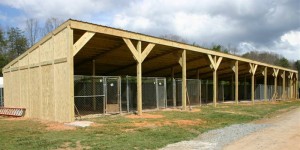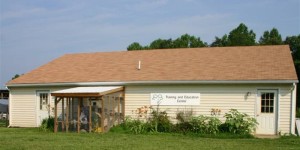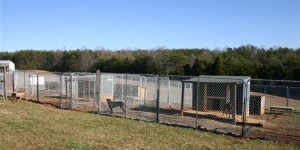 The Memory Garden was a gift from two very special friends of Caring For Creatures: Craig & Cheryl McGruder. Craig & Cheryl have been dedicated volunteers and donors since 2004. They envisioned a special place where those who have crossed their rainbow bridge could be honored and remembered. In 2011, the vision became a reality when they donated the beautiful stone Memory Garden to Caring For Creatures in honor of their parents.
The Garden offers the ideal spot when you need a few moments to relax and regroup. The location features an inviting view of the gently rolling fields and glimpses of the varied wildlife that also reside at the sanctuary! While sitting on the Garden's stone walls you can watch The Scratching Post cats who may be out on their patios taking in the view!
Individuals may buy one or more bricks in honor or in memory of a family member or friend. The engraved brick will appear at the entrance to The Memory Garden.