ALFALFA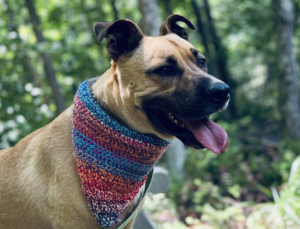 12/01/2018
11/20/2021
Male
Large : Larger than 45 lbs.
Shepherd Mix
Shepherd Mix- Sleek tan coat, white tipped feet and black around his muzzle. 49lbs
HISTORY:  Alfalfa arrived as a stray at a high kill shelter.  When space became an issue, due to an older intake date, Alfalfa was in danger and we spoke up for him.
Meet Alfalfa! Alfalfa is a sweet 3-4 year old shepherd mix that is full of energy. Don't let that fool you though as this guy loves his down time! Alfalfa is a mid-sized fellow with super soft fur and a contagious smile.  He captures the attention of everyone he meets. Alfalfa is a quick, avid learner when it comes to learning new things. Quickly grasping the concept of "off" he is on his way to learning how to "sit". (With some help from delicious treats and repetition of course.) With a little bit of time and patience, he would blossom into the perfect student. Alfalfa will happily lay on his bed while he works on his big, yellow nylabone. He will periodically play with other toys, but his favorite is his chew toys. Alfalfa does good walking on leash, however with a little bit of training he would be the perfect hiking companion. Alfalfa would best flourish in a home with routine and confident, loving humans with prior dog experience.  Are you ready to welcome home this fun-loving, affectionate goofball?
Notes from his friends in South Carolina:
Oh please, I just want to be part of the action! My name is Alfalfa and yes, I wish to be part of YOUR gang! A mid sized fellow with some energy and yes, lots of hugs and kisses to share/spare, my true love/interest is to hang out with people and maybe lightly engage in activating some toys. The more attention I am able to garner, the better!  Graced with a happy, playful outlook on life, I love getting pets, body rubs and letting my humans know how much I enjoy being by them.
Alfalfa is such a fun, happy fellow. He is really at his very, very best when he can be with his person. He ADORES people but other dogs, well not so much. There is not a shy bone in this Shepard's body and he loves giving and receiving lots of attention and affection. Seemingly, this handsome guy has tickle buttons all over his body as he is a super wiggly guy who does a lot of dancing and prancing around. Alfalfa would make the most awesome companion pet. With him by your side, there is really no need or room for anyone else. With some energy to spare, Alfalfa would fit right into a more active home where he can go and do and interact and run and play.